For most people, the time you spend in the bath or shower is one of the best times of the day. This good experience can be achieved with the most ordinary and basic showers, but imagine how better this experience can be if you advanced your shower faucet. It is a little choice that can make an enormous difference in your daily life. When it comes to purchasing a new showerhead, you have a wide range of choices to consider ranging from affordable, basic faucets to high-end models. This buying guide will help you choose the best shower faucet combo according to your bathroom style.
Materials

While plastic shower faucet is the most affordable type you can buy, it is not very durable. Zinc alloy shower faucets are metal in material, yet they do not last much longer than plastic. If you are looking for a higher-end, durable material, stainless steel is the right choice. However, the best option is brass because it is corrosion-resistant.
Price

Shower faucets' prices vary considerably. For a basic showerhead that gets the showering job done, you can easily pay less than $5. As soon as you get into options with more style, features, and durability, most of the popular options will fall somewhere in the $50 to $200 range. For feature-rich shower systems, you could potentially spend in the thousands. Generally, the overall cost of a shower faucet will vary depending on your preferences and the model and brand you go with.
Ease of Installation

Many showerheads are not too hard to install yourself, but faucets might be a bit more challenging. If you want to take the Do-It-Yourself route, it would be best to take your time to research the installation of each faucet you are considering. You don't want your tub faucets to be unusable because you cannot get them properly installed. If you have little plumbing experience, you should look for a shower faucet set that comes with a user guide, an instructional video, or a helpline to call if you are stuck.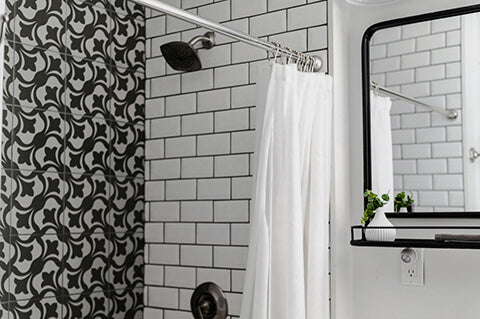 Design and Style

Regardless of the reason why you are replacing your shower faucet, you have endless style options available. Ensure to carefully consider all the design elements of a new shower faucet to get the exact look you desire and one that complements the décor of your bathroom. Some of the common types of shower faucets available include;

• Traditional

This is the most cost-effective option and basic wall-mounted showerheads featuring a single-spray setting and utilitarian design that gets the showering job done.

• Handheld

These are some of the most versatile showerheads that come with a long hose allowing you to detach it from the wall. This is a great option to reach pets and kids in the tub easily.

• Rain Showerheads

Featuring a larger head, this type offers a pleasant shower experience. It is attached to the wall or ceiling above that you stand under to drench your whole body entirely at once.

• Multiple Shower Heads

Dual and multiple shower heads offer more than one shower head. The option is controlled by a single set of levels or handles and usually is wall-mounted.
Finish

This involves the aesthetics of the shower trim kit. Do you like a classic chrome finish, or do you prefer a nice brushed steel effect? Selecting the right finish will entirely depend on your personal preferences. However, the most common options are chrome, brass, bronze, nickel, and gold. Whichever finish option you choose, you will want to ensure you get a durable finish as you don't want to replace your shower faucet fixtures regularly.
Conclusion

If a shower is something you are looking forward to every day, then it is worth investing a little money into making one of the small pleasures in life much more excellent. We hope that this guide will help you choose the best shower faucet for your bathroom. With one purchase, you can entirely transform one of the smallest pleasures in life. You get to forget the stresses of everyday life and come out feeling refreshed, clean, and relaxed.