Choosing a showerhead or shower faucet is often assumed to be a simple weekend project. It should take at least an hour or two. But then you got to the store and realize that there are so many types and kinds of showerheads, and they vary from the weird to the fancy.
There are certain appliances that you never think about until you need them, and one a shower head is one of them. In addition, immediately, you realize you have fallen into a completely new world of dealing with water pressure and how it functions. Consider us your guide, resource, and friend in this new world. When you decide to replace a broken shower head or pick out a new shower head or shower faucet set, you will have to consider the following factors:
Type Needed

There is a standardized pipe thread size in the United States. That means the piping connecting a showerhead to the "elbow" will usually have the same ½-inch size. Because of this, you should not be bothered on how the shower heat will fit to the shower elbow.
You will be exposed to various types of showerheads. So the first thing you should consider is the type of showerhead that would work best in your shower.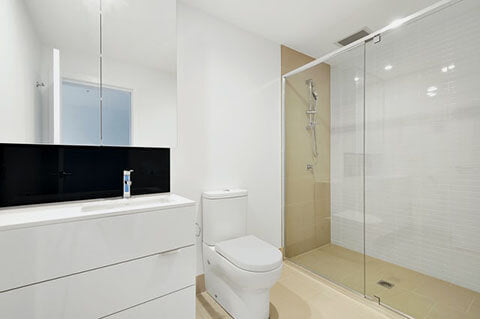 Below are some of the common kinds of the showerhead in the market:
Single Handle Shower Faucet
The showerhead has a head which is bowl shaped hence making it fit to the shower elbow. The main feature of the single-head shower faucet is its simplicity and flexibility.
Handheld showerhead
The head is joined with the hose on the elbow. The showerhead attaches itself from a holder on the wall. Some showerheads have both the handheld and conventional heads.
Rainfall Shower Head
These heads come fixed to a long P and L arm that attaches with the elbow of the shower. The showerhead is thus position by the arm above the person taking a shower.
If you are not sure the type of showerhead you need, you can always bring your current showerhead. The sample will help you and the salesperson to either choose the same kind or something different. You can also take pictures of your shower for convenience.
Pressure
Showerhead with Low water pressure
Different kinds of showerheads require different pressure for effective flow. If your home doesn't have enough water pressure for the head you select, water won't be able to flow with enough pressure or consistency to be effective. Most showerheads require a 40 and 60 psi.
However, remember, if your water pressure is not high enough, you can follow steps like these to improve it.
Showerhead spray nozzle type
Spray
Showerhead release spray water in different patterns and intensity. A majority of the modern showerheads contain several different settings, which you can easily adjust to the head itself. These settings range from heat to nozzle adjustments. Always figure out what kind of shower you prefer, after which you then search for a head that offers that spray setting.
Necessary shower fixtures you could find on a showerhead.
Wide
This is the default setting in almost all showerheads. Water sprays out of each nozzle at the same speed and consistency each time.
Targeted
Water is shot hard out of some nozzles.
Rinse

Water is poured out through the central nozzle, usually for soaking purposes.
Save water graphic
Energy Consumption
The higher the water pressure a showerhead emits, the more energy it will require. To save money on water usage, always look for a showerhead with the WaterSense label. A shower head or shower system that has a WaterSense label is usually EPA-certified.
Look
Choose a showerhead that blends well with your bathroom décor. Let it complement the overall feel and grant you the serenity you need while showering.
All the above guidelines will help you out in trying to select the best shower head or shower system that will fully fulfill your desire. Make showering a time to behold by investing in quality and effective products. You can confidently use this information as a definitive guide to selecting a shower head or shower system. It's not as hard as you may think to wish you well in your search.